Shape Security
Shape Security, based in Santa Clara, CA, defends the world's largest enterprises from all types of fraud against their online applications. Shape's fraud prevention platform detects and blocks up to 2 billion fraudulent or unwanted transactions daily, while keeping 200 million legitimate human logins and other interactions safe. Shape provides omnichannel protection for web applications, mobile applications and API interfaces; the company's mobile SDK is deployed on more than 200 million iOS and Android devices worldwide. The company has been recognized as a World Economic Forum Technology Pioneer, as a CB Insights AI 100 company, and in the Deloitte Technology Fast 500™as the fastest-growing company in Silicon Valley and the third-fastest growing company in the U.S.
Cyberattacks have rapidly evolved since the advent of online transacting almost 25 years ago, with attackers continually escalating and refining their techniques to protect their illicit revenue streams. Today, attackers and fraudsters can call upon a sophisticated suite of tools, including human-powered click farms, social engineering, and malware - all designed to defeat traditional defences such as WAFs and CAPTCHAs.
Shape Security protects web, mobile applications, and API endpoints from sophisticated automation attacks that would otherwise result in large scale fraud. To websites and mobile applications, cybercriminals can appear virtually identical to genuine users by hijacking their devices, simulating human behaviours, and masquerading with stolen user credentials. Shape solutions leverage artificial intelligence, machine learning, and powerful behavioural and/or environmental signals to accurately determine in real-time if an application request stems from a fraudulent source, and if so, how best to effectively mitigate it.
Beyond Shape's leading bot-mitigation solution, Shape is able to apply persistent and correlative manual fraud machine-learning algorithms that allow our customers to leverage the industry's cleanest human transaction and behaviour dataset in their fight against fraud.
To learn more, visit: www.shapesecurity.com

Our Speaker:
Larry Venter - VP Global Customer Success & Solution Engineering at Shape Security
Larry has run sales engineering and customer success teams for companies like PayPal, Microsoft, and eBay and has led the development and deployment of anti-fraud solutions in some of the world's fastest-growing fraud companies. His cross-industry experience, accrued whilst working across the full spectrum of company size, uniquely positions him to understand the mechanics behind fraudulent (synthetic and human) activities and speak to the benefit of frictionlessly legitimising users to drive better business results.

Social Media Links:

Hosted Documents:
- Shape Officially Joins F5 to Defend Every App from Fraud and Abuse
- Shape Enterprise Defence - Solution Overview
- Blackfish Solution Overview
- Online Retail Threats eBook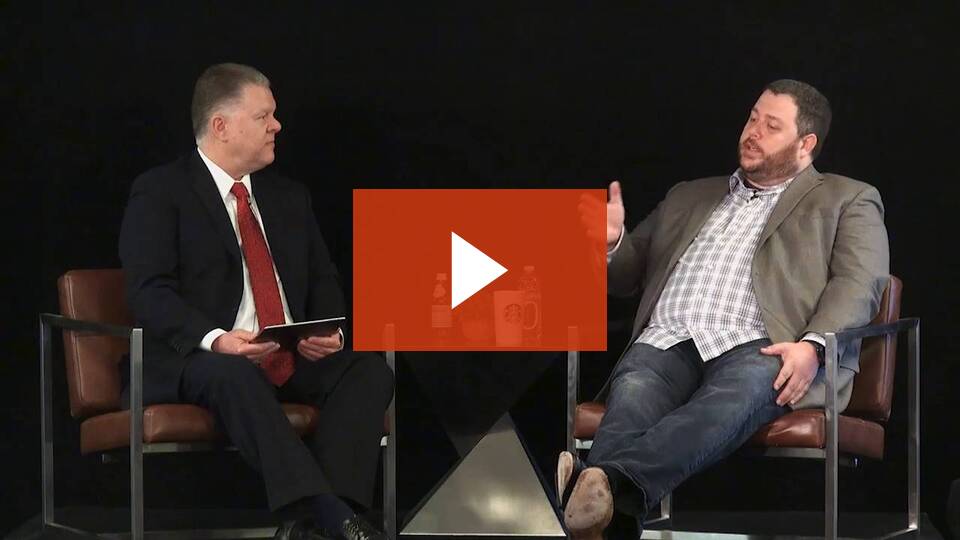 How Starbucks Combats Account Takeover (ATO) - shapesecurity
Sponsor Type: Digital Boardroom